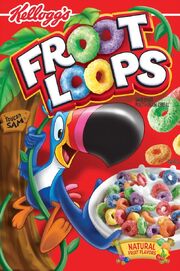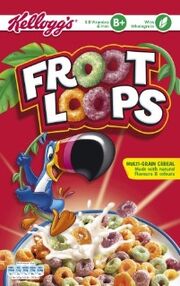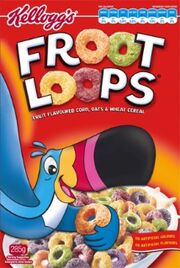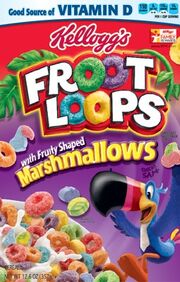 Froot Loops
Froot Loops 1/3 Less Sugar
Marshmallow Froot Loops
Froot Loops Smoothie
Froot Loops cereal bars were released, which consisted of Froot Loops and a milk flavored substance holding together the bar. There have also been straws made of Froot Loops.
Originally, there were red, orange, and yellow loops, but green, then purple, and finally blue were added by the 1990s.
Pop culture
Edit
Froot Loops were Archie Bunker's favorite cereal in the TV show "All in the Family."
Ad blocker interference detected!
Wikia is a free-to-use site that makes money from advertising. We have a modified experience for viewers using ad blockers

Wikia is not accessible if you've made further modifications. Remove the custom ad blocker rule(s) and the page will load as expected.